The returnee can appreciate the best sides of his home town. "You have room to breathe in everyday life," says Jonne.
Jonne Hirvonen, 32, moved from Joensuu to Lappeenranta to pursue a master's degree in engineering in 2011. However, he always wished that he could one day return to live in his home town of Joensuu.
"After my studies, I got a research assignment at VTT in Jyväskylä. There, I was one of more than a thousand researchers, so there was not much opportunity to implement my own ideas," says Jonne.
"I always knew I would one day move back, but I didn't know that day would come even sooner than I had expected," says Jonne.
Jonne had feared he wouldn't find work in Joensuu.
"I also admit that I was afraid that moving back would halt my career development."
However, that fear turned out to be unfounded, as the opposite was the case. Two years ago, it finally happened: an interesting assignment was announced in Joensuu that Jonne wanted to take up.
Career boost in Joensuu
Two years ago, through Business Joensuu, Jonne got involved in a project that promoted green-transition investments in North Karelia.
"I still don't quite understand how it happened, but my career really took off," says Jonne.
Since then, Jonne's career has progressed even further in his home town. In February of this year, Jonne started as an entrepreneur at Carbonaide Oy. The company develops technologies that enable the production of carbon-negative concrete.
According to Jonne, the workplaces in Joensuu don't have unnecessary hierarchy and new visions and ideas are welcomed with open arms.
"It feels like you have more time for brainstorming, and the work communities are filled with enthusiasm."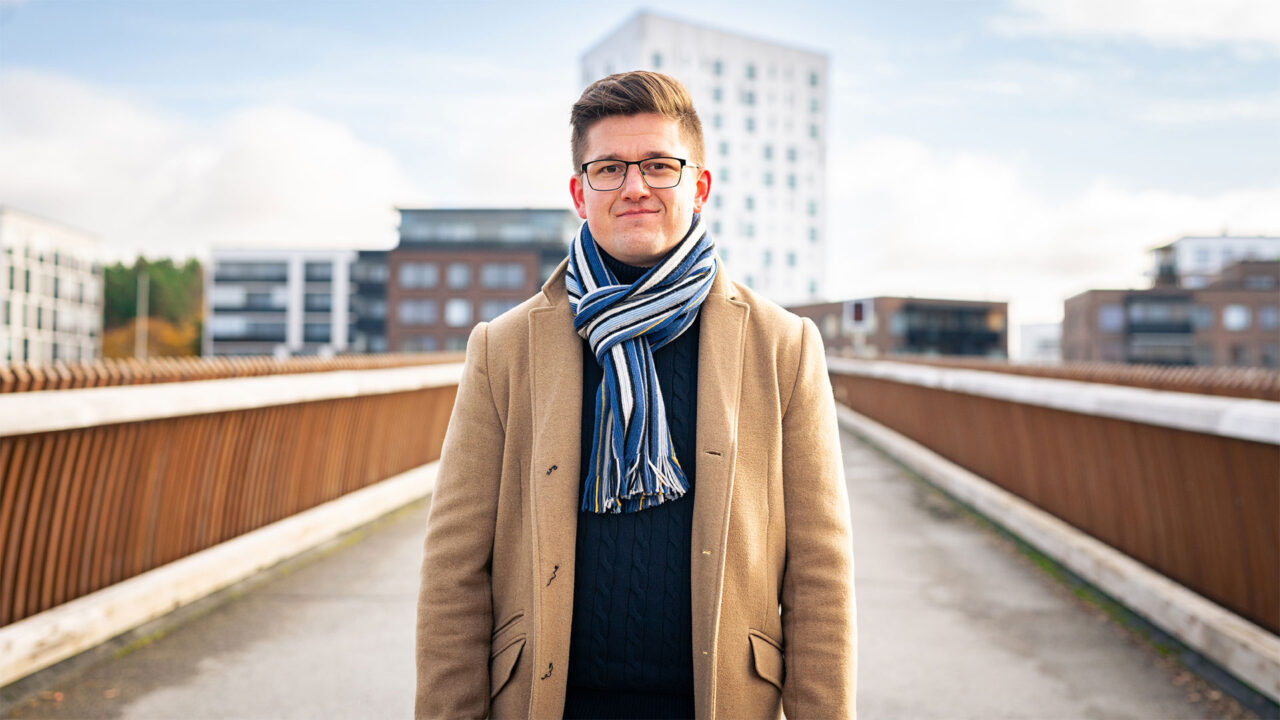 Remote from what?
While Joensuu may be geographically remote, that is only one aspect to consider. According to Jonne, North Karelia has everything you need.
"My former university friends living in Helsinki have praised the fact that it's easier to travel all over the world from Helsinki, which is more to the south."
"So, I asked them where they've traveled, and they said nowhere," says Jonne with a laugh, as he is very familiar with the realities of everyday life of a family with children.
Jonne's spouse Tiia is currently on family leave at home, but she is also due to return to work life soon. Jonne says that the help from the grandparents and relatives living in Joensuu make that possible.
According to Jonne, North Karelia has everything you need.
Although in theory everything is close and accessible in the capital region, in a family with two under school-aged children, going on a spontaneous trip is not so easy.
The everyday life of a family with children is hectic, so if you add on the financial pressures of living in places like Helsinki with high housing costs, even a visionary could have a hard time with it.
"I basically decided already during my studies that I would consciously avoid moving to the capital region, even though I like visiting there."
COVID-19 opened up the world
The COVID-19 pandemic also showed Jonne that you can live in Joensuu and have a workplace on the other side of Finland. Although the times were rough during the pandemic, it opened new doors for teleworking.
"When we were recruiting employees for our company, the applicants may have resided in Joensuu but worked in Helsinki."
According to Jonne, work life is more pleasant in Joensuu.
"In Joensuu, everything works and the people are easy to approach. There's no sense of hierarchy here."
According to Jonne, it's easy to integrate into the working community in Joensuu and people moving from elsewhere are welcomed with open arms.
"Life is just much easier and more affordable here, leaving you more time and money for lots of other things. You have room to breathe and develop new things in everyday life."